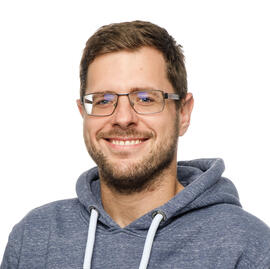 Cédric Ghiot
Experienced System Administrator, DevOps Engineer, Team Leader with 12+ years of professional experience.

With a proven ability to manage a full-stack, cross-countries, infrastructure within a highly productive small team.

I'm a jack of all trades of the IT infrastructure, at ease in the physical and virtual worlds.

I am Red Hat Certified, Windows Certified, and a CCNA holder.
---